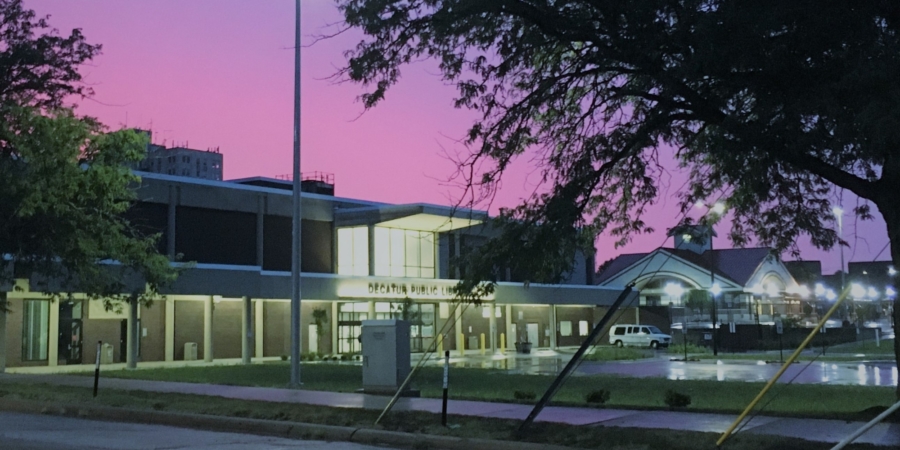 EBSCO Discovery Service (EDS): The Library Catalog Transcendence
By Kristie L Smith Nikitin
I've been on a science kick lately. STEM wasn't a "thing" when I was in school, and my aptitudes took me in a liberal arts direction. O.K. to be more precise, the science I'm interested in is the big bang. The Big Bang Theory specifically. It's one of the funniest and most authentic television series thus far in the 21st Century. In a past life I would have been tempted to spend the $100+ to purchase the boxed set, but working at the library really helps me remember there's a wealth of material at my (and everyone else's) fingertips for FREE!

And now available to Decatur Public Library patrons is EBSCO Discovery Service (EDS). What does EDS have to do with The Big Bang Theory? Let's pretend I've just finished the last episode of season seven and watched Penny and Leonard leave Sheldon at the train station. It's midnight, because I'm a night owl, and I have to know what happens next. I can spend time searching DPL's online catalog to see if the next season is "in" or "out". But if it's out, I'm out of luck and if it's in, I'm still out of luck because the library doesn't open until 9am – but wait, it's Saturday night and now I have to wait until 9am Monday.
Hold on, I've got a great idea! I can search Overdrive/Libby to see if it is there in a digital format so I can download Season 8 right away. No sleepless nights. What if the material I am looking for is not available on Overdrive/Libby? Then I can take a gander at Hoopla to see if I can download it from there. A lot of logging in and out and passwords and machinations later and I might find the next season or, I might not.
But with EDS I can search all of these places at once. I know -- mind blown! Other items pop up that are related to the subject being searched. For instance, when I searched for The Big Bang Theory season 8, I found academic articles written about the TV show as well as show business gossip about the actors. Seeing all the topics and information available really piques my curiosity and sends me down rabbit holes the likes of which would make YouTube jealous.
Searching DPL's immense online catalog just got a lot easier. With EDS, search for reference books, fiction, non-fiction, DVDs, CDs and more. To find EBSCO just visit our website and start looking for everything all at once!