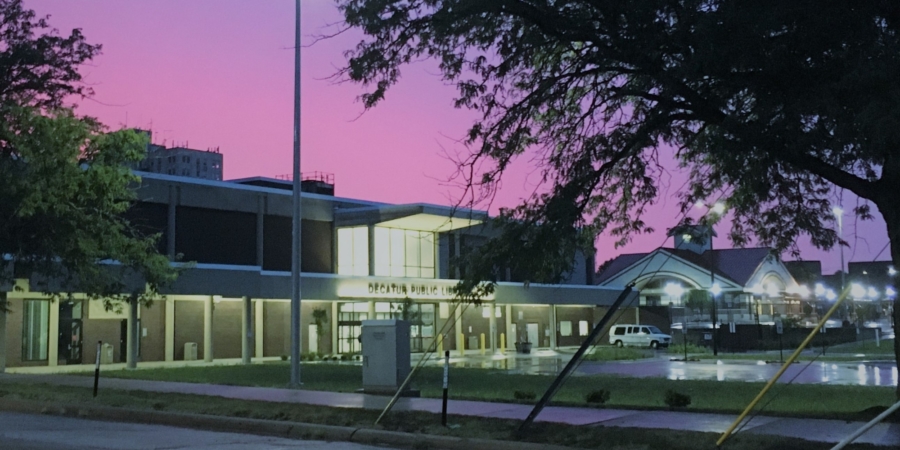 The 5 Library Languages: Oh the Humanity!
By Kristie L Smith Nikitin
There I was in the drive-thru at Starbucks. I knew I shouldn't be spending the money on a grande latte but it had been a rough day. OK, a rough week and the creamy, warm beverage would make life sweeter, if only for a moment. As I handed my debit card to the window barista, something unexpected happened. The vehicle in front of me had already paid for my drink. It doesn't happen often, but I love it when the person ahead of me springs for my little cup of comfort. Often, I will "pay it forward," as the kids say, for the person behind me, or initiate the practice.
I really shouldn't have been so surprised that the minivan in front of me went the extra mile. I am blown away by how philanthropic this community is. In any given, non-pandemic infected year the social calendar is filled with events for individuals who are sick, families whose homes have burned down, or benefits for any number of charities that provide food, shelter or financial relief for central Illinoisans. The bottom line is Decatur is warm, loving and generous. And Decatur Public Library is, too.
Generosity and caring are part of the give and take of humanity. Humanity, the fifth library language. Doing unto others. Not an obligation to be kind, per se, but a genuine response after something pleasant or heartbreaking has happened. According to Gary Chapman, author of The Five Love Languages: How to Express Heartfelt Commitment to Your Mate, it's "verbal encouragement…we are trying to communicate, 'I know. I care. I am with you. How can I help?" Humanity is spoken by giving both credit and praise.
Libraries have plenty of content on humanity, but are they taking care of the humans who use the library? With the help of Millikin professor of social work Mary Garrison, DPL started a pilot program where Garrison met with patrons who needed direction and a dose of humanity. Because of that program's success, and a growing trend to employ social workers at urban libraries, DPL is pleased to announce we have received funding from the Macon County Health Board to hire a part-time social service worker. Jessica Hill is our new Community Resource Coordinator. Hill works several days a week, talks discreetly with library users, schedules confidential appointments to share community information and assists those from the Decatur area who are seeking help.
In 2009, the San Francisco Public Library was the first to employ a licensed social worker to connect with its patrons. Over the last decade, more than ninety libraries across the country have hired social workers, including Long Branch, NJ, Denver, CO, and Columbus, OH. In a city as big-hearted as Decatur, this library corners the market on humanity. Last year, DPL joined the ranks of inner-city libraries across North America, taking humanity to the next level and saying to their communities "we care," by assisting patrons who may be experiencing financial difficulties, food insecurities, domestic violence and other situations that make life more difficult.
Over the course of the last several months we have been learning about the five library languages and how Decatur Public Library speaks and teaches those languages every day. No matter the library language, take your bond with Decatur Public Library from puppy love, to a devotion that will last a lifetime, by mastering all five of the library languages. Content for past, present, future, community, or humanity, can be found lining the shelves and can be accessed digitally, with apps like, Kanopy, Hoopla, Freading, Total BooX, Overdrive/Libby . It is a union that is meant to last a lifetime. For more about DPL's programs and services, contact us by calling 217-424-2900, click on our website https://www.decaturlibrary.org/, visit us in person at 130 N. Franklin St., Decatur, IL or follow us on social media.