Education
Teachers have several outstanding databases available to help make lesson planning and teaching easier than ever.
Lesson Plans & Materials
A to Z Maps Online
Find thousands of modern and antique world, continent, country, and state maps.
A to Z The USA
Provides facts, flags, maps, history, climate, symbols, crossword puzzles, and historic photos about all 50 states and five U.S. territories.
A to Z World Culture
Comprehensive collection of 175 countries' cultures covering everything from greetings and superstitions to flags and religion.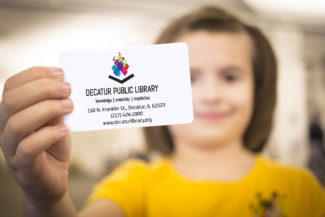 Need a library card?
If you are a Decatur resident, get a digital version online now!
Find Out More →