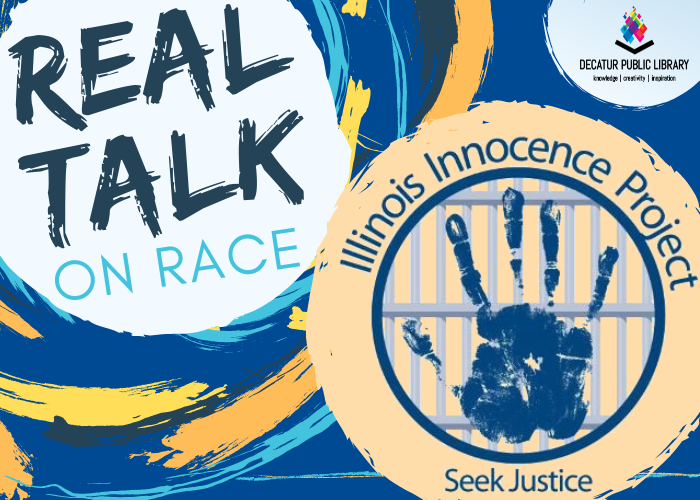 Real Talk on Race
Special Guests: Anthony Murray & Larry Golden with Nicki Bond
Date
April 6, 2023
6:00pm - 7:30pm
Location
Madden Auditorium

Ages
Teens
Adults
Seniors

---
Details
In 1998, Anthony Murray was convicted of first-degree murder and sentenced to 45 years in prison. Thanks to the work of the Illinois Innocence Project, a judge ruled that he had received inadequate counsel, and vacated his sentence. He was released in October of 2012, after serving 14 years for a crime he did not commit.
Together with Mr. Golden and Ms. Bond, Mr. Murray will discuss the issue of race and wrongful convictions as well as share his experiences throughout his wrongful incarceration, release, and his life afterward. The discussion will be followed by a Q&A.
Larry Golden and Nicki Bond are both contributors to the Illinois Innocence Project, which Mr. Golden helped found in 2001. Ms. Bond is teaching and assisting with the project and was recently an adjunct faculty member in Criminal Justice as Millikin University.