Hide and Seek with Stars and Planets
Discover who's who in the night sky. Enjoy Native American Stories. Create a star craft to take home.
Date
February 28, 2019
6:00pm - 7:00pm
Location
Children's Auditorium

---
Details
You will learn how to find the Big Bear, planets and so much more. Stargazing is outdoor fun for the entire family.
This program is for 3rd through 5th graders. Parents are welcome to watch, but the program is limited to 30, 3rd-5th graders. Siblings should enjoy the children's floor with their parents.
Presented by Jeff Tish
Sponsored by Decatur Public Library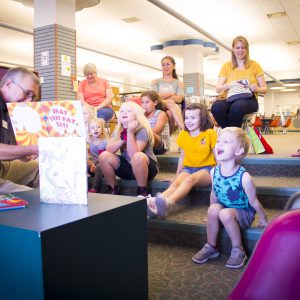 Children's Section
Our children's section is a great place to keep kids busy and meet some new friends!
Learn More →