READiculous' Spring Break Show
You are invited to join the Millikin Children's Literature class to watch READiculous bring to life a READiculous number of books!
Date
March 28, 2019
10:00am - 2:00pm
Location
Children's Section

---
Details
Each year Dr. Ngozi Onuorah and her students enjoy the latest program from our story-acting duo, and if you're looking for something READiculously entertaining to do with the kids over spring break - then join the fun!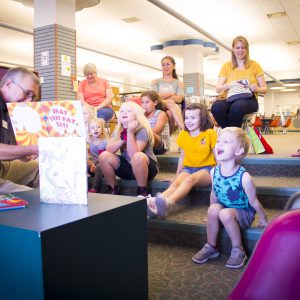 Children's Section
Our children's section is a great place to keep kids busy and meet some new friends!
Learn More →