Journals
Decatur Public Library's journal databases cover a wide range of topics from academic to business.
General
Gale PowerSearch
Search several Gale databases at once.
OCLC First Search
Find out-of-system books, journals, periodicals, government documents, conference proceedings, and more from libraries worldwide.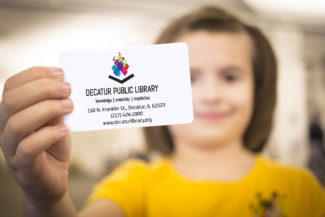 Need a library card?
If you are a Decatur resident, get a digital version online now!
Find Out More →