Professional Development
Continue your education and learn about the latest technology available to teachers through our online courses.
With your Decatur Public Library card, educational resources are available wherever you are, whether at home, in the classroom, or at the library.
Gale Courses
Gale Courses are six-week, engaging, instructor-led online courses taught by college instructors and experts in the field, ensuring a high-quality, high-impact educational experience.
Courses for teachers cover:
Classroom Computing
Languages
Mathematics
Reading and Writing
Science
Test Prep
Tools for Teachers
Log in to Gale CoursesLog in to Gale Courses
Mango
Mango offers access to 60 foreign language courses and 17 English courses taught completely in the user's native language.
Mango can be accessed at the library, remotely, or even on-the-go with apps for iPhone®, Android™, Kindle® and Nook®.
Each lesson combines real life situations and audio from native speakers with simple, clear instructions. The courses are presented with an appreciation for cultural nuance and real-world application by focusing on the four key elements of language learning: vocabulary, pronunciation, grammar, and culture.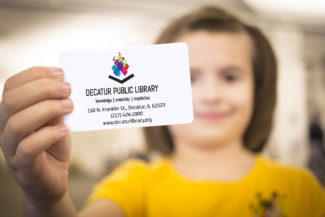 Need a library card?
If you are a Decatur resident, get a digital version online now!
Find Out More →