Tinkering Toddlers
Story and activity to engage the imagination & motor skills of kids 18 mos. to 4.5 years
Who: Kids 18 months to 4.5 years old
What: A story and hands-on activity designed to engage kids' minds, imaginations, and motor skills
Where: Children's Auditorium at the Decatur Public Library

Join us each month as staff from the Children's Museum presents this special interactive program for toddlers and preschoolers! Free, and no registration is required.
Presented by the Children's Museum of Illinois.

Coming dates:

Wednesday, May 10, 10 a.m. Join us as we make this colorful music shaker with streamers!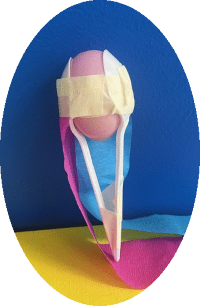 This summer Tinkering Toddlers will move to the 1st Wednesday of each month at 10 a.m.

Registration is not required, but if you submit your email we'll send you a reminder about each month's upcoming Tinkering Toddler program.