Racial Taboo: Continuing the Conversation
Join the Racial Taboo Committee and listen, discuss, and take action to improve our community.
Date
November 1, 2018
6:00pm - 7:00pm
Location
Staley Conference Room

---
Details
When the subject of "race" comes up, many people choose to avoid it. As a result, it continues to be a taboo subject. The Racial Taboo Initiative is working to change that, and bring communities and people together. The Initiative hopes to facilitate the beginnings of conversations and relationships, and remove the boundaries of the past.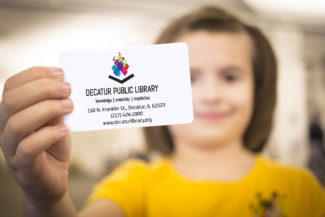 Need a library card?
If you are a Decatur resident, get a digital version online now!
Find Out More →